Fishbiotic - Fluconazole - 100mg (10 Count). No prescription required.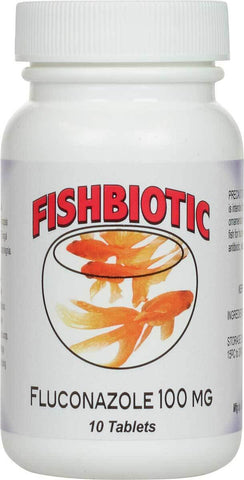 Fluconazole is an antifungal medication used for topical and systemic fungal infections in fish. Designed for use in aquariums, this fish medication is effective against fungus that is susceptible to Fluconazole, such as Ichthyophonus hoferi and Saprolegnia fungus.
 
Fluconazole…………..100 mg
 
Directions:
Add 1 pre-dissolved tablet (100 mg) into aquarium for every 5 gallons of water to be treated. Repeat every 24 hours for 5 consecutive days. It is suggested that a partial water change be made between treatments. Discontinue use if no improvement is noted after 5 days. 

Caution: For aquarium and ornamental fish only. Not for human use. Keep out of the reach of children. Keep container tightly closed and in a cool dry place. Not to be given to fish intended for food use.
No Prescription Required.